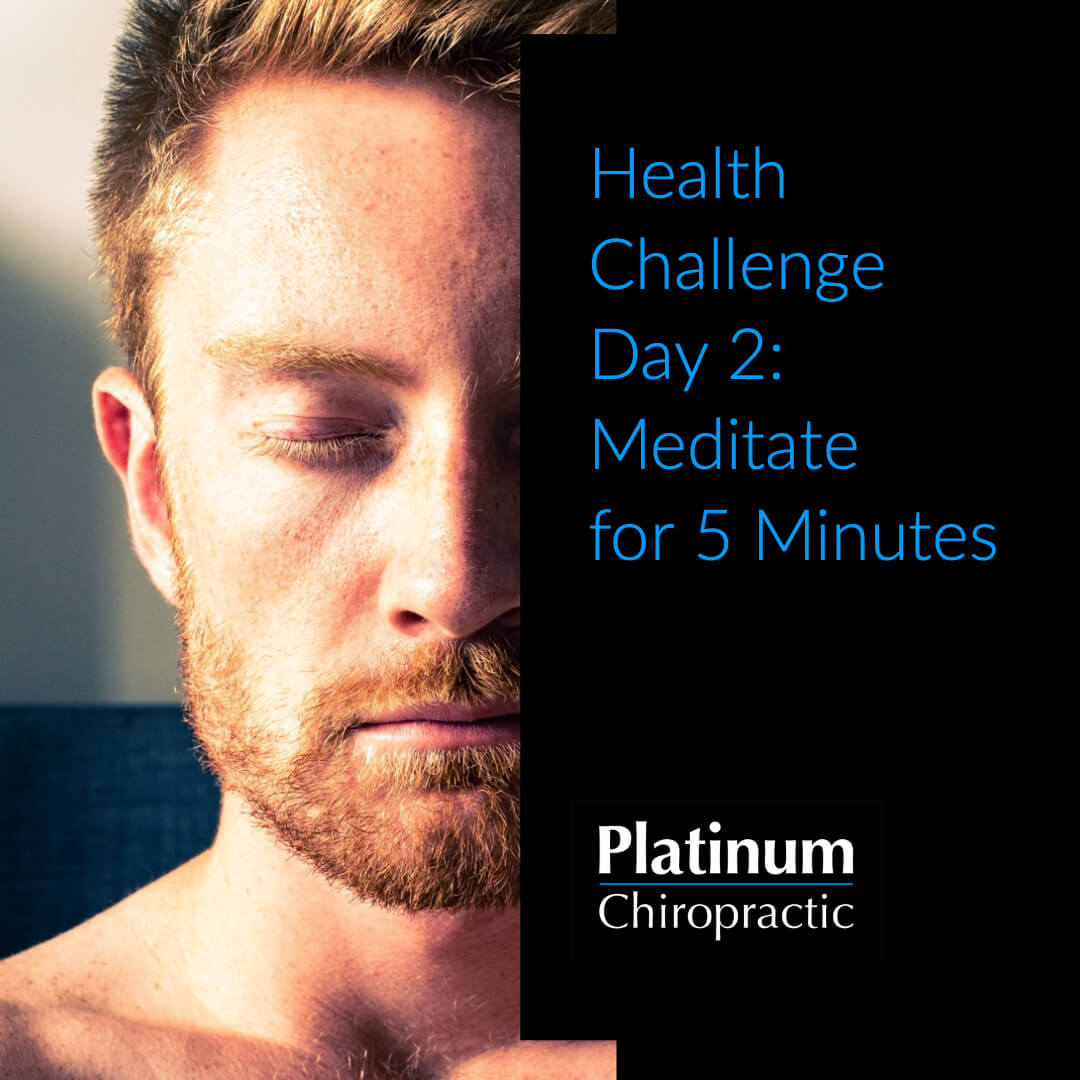 Platinum Health Challenge Day 2: Meditate for 5 Minutes
Great job on complimenting 5 people today. How did it make you feel?
For Day 2 we are moving inward: Meditate for 5 Minutes.
Feel free to meditate using any technique you like, but here's a basic meditation: Sit up tall with your spine straight, either in a chair or on the floor. You could also do a walking meditation if sitting is troublesome for you. Close your eyes or just gaze softly downward. Breathe slowly and fully through your nose. As thoughts go through your mind, return your focus to the sensation of your breathing. Set a timer so you know when your done, or try a guided meditation via a meditation app.
How to Win:
To qualify to win the raffles, post evidence of you and/or your family and friends completing the Challenge of the Day on social media.
This could be a photo or text on facebook, instagram, or twitter, sharing the original Challenge of the Day post, or commenting on the blog post. Don't have Social Media? Talk to Kristen about how to qualify.

Be sure to include the #platinumhealthchallenge so we can find you!
To qualify for the weekly raffle drawing, complete 5/7 challenges for the week (Sun – Sat). To qualify for the Grand Prize Raffle complete 13/21 challenges throughout the month.
**Weekly Raffles will be drawn on Sundays. To win you must be able to come by the practice to pickup your prize. We will not be mailing items.**