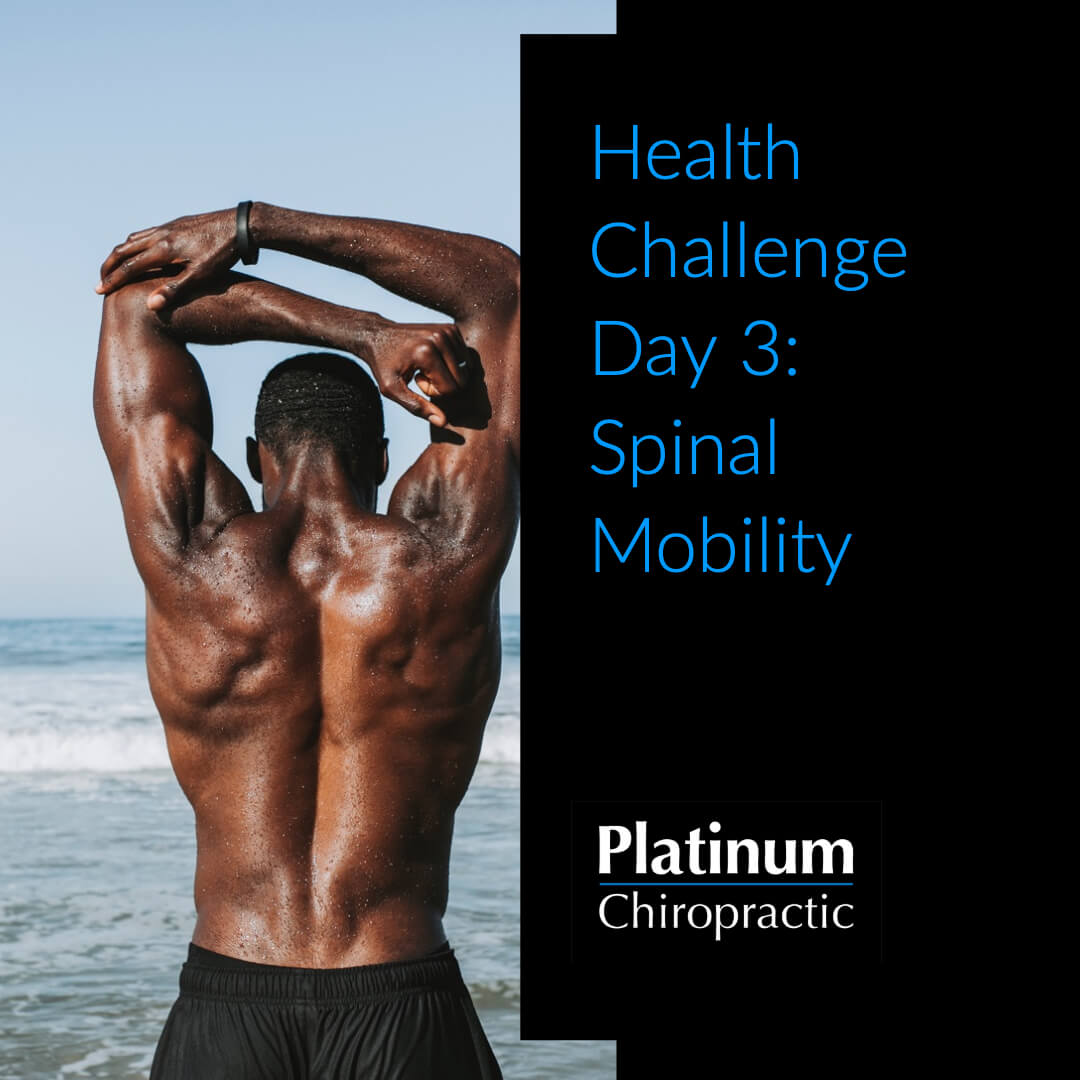 Health Challenge Day 3: Spinal Mobility
For Day 3 it's time for everyone's favorite…. Spinal Mobility! Accumulate at least 6 minutes throughout the day.
6 MINUTES!!!
Does that sound like a lot to you? Check out this video for some inspiration. Try out each of these movements for 2 minutes each and you'll have completed the challenge. Easy Peasy!
How to Win:
To qualify to win the raffles, post evidence of you and/or your family and friends completing the Challenge of the Day on social media.
This could be a photo or text on facebook, instagram, or twitter, sharing the original Challenge of the Day post, or commenting on the blog post. Don't have Social Media? Talk to Kristen about how to qualify.

Be sure to include the #platinumhealthchallenge so we can find you!
To qualify for the weekly raffle drawing, complete 5/7 challenges for the week (Sun – Sat). To qualify for the Grand Prize Raffle complete 13/21 challenges throughout the month.
**Weekly Raffles will be drawn on Sundays. To win you must be able to come by the practice to pickup your prize. We will not be mailing items.**
Welcome to Platinum Chiropractic we offer Services such as Complimentary Consultations and Neuro-Structural Corrective Chiropractic.
Read more of our blogs.