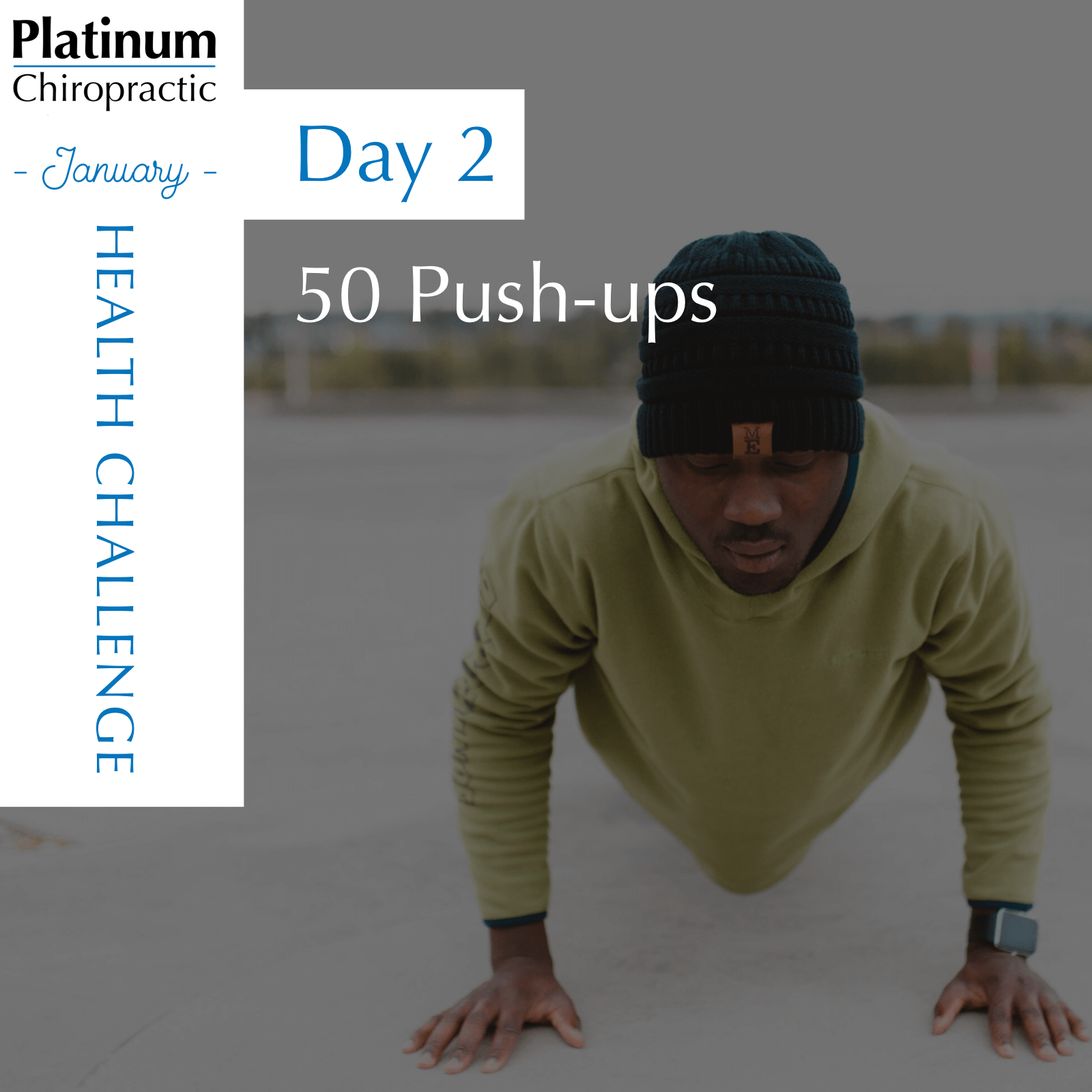 Day 2 of the Platinum Chiropractic Challenge. Don't miss out on your chance to accumulate raffle tickets.
Day 2 of our Platinum Chiropractic Health Challenge: Drop and give us 50!
Pushups that is.
Do your best to break your pushups into as few sets as possible. Check our or Facebook Page or Instagram for scaling options.