A Joint Health Workshop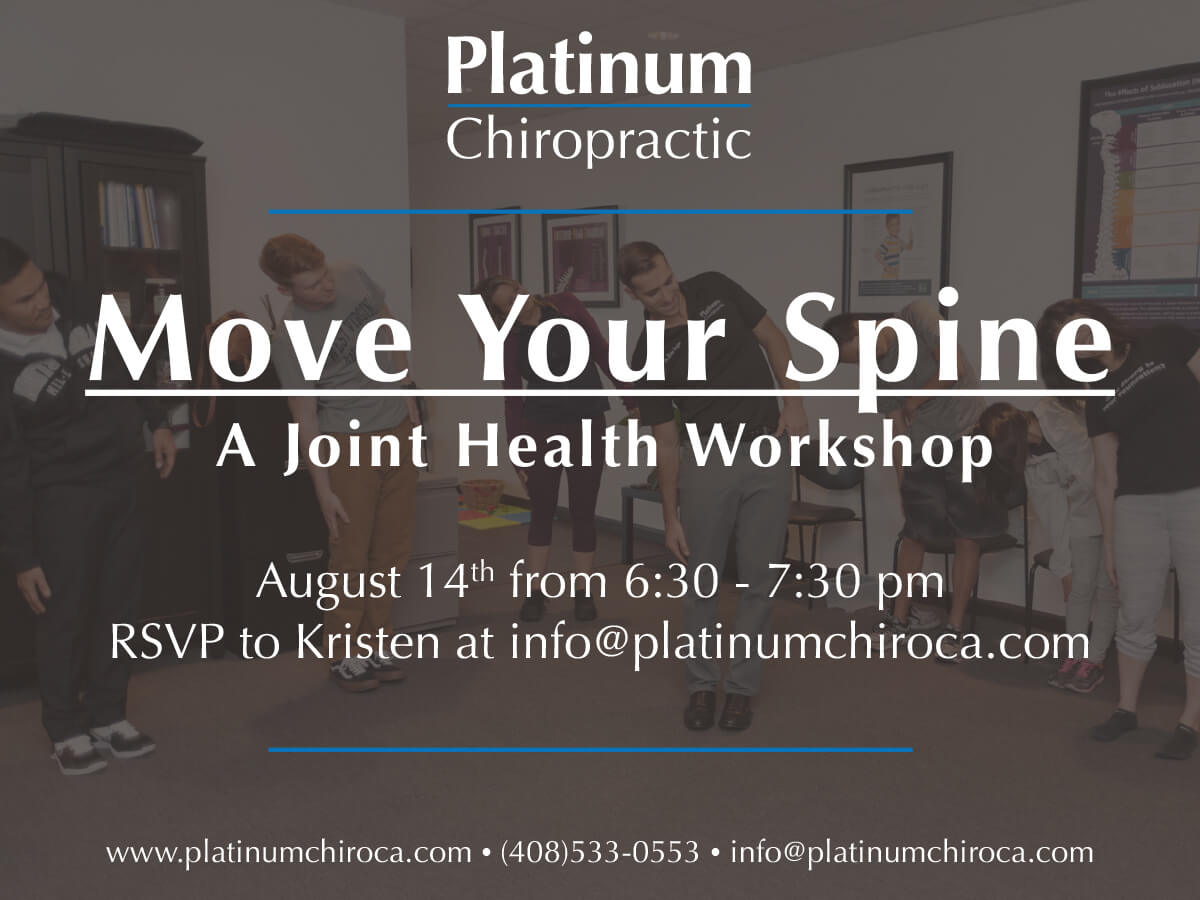 Friends and family welcome for our Mobility Class: Move Your Spine Workshop.
Tomorrow is the day! For August's workshop Dr. Karo will be focusing on joint health, in particular your spine, because who doesn't want to prevent spinal degeneration!
Come learn how to manage the daily wear and tear on our joints as well as strategies for long term joint health.
Sign up with via the form below. Friends and family are welcome. but we only have a few spots left.
Date: Tuesday August 14th
Time: 6:30pm
Location: Platinum Chiropractic,