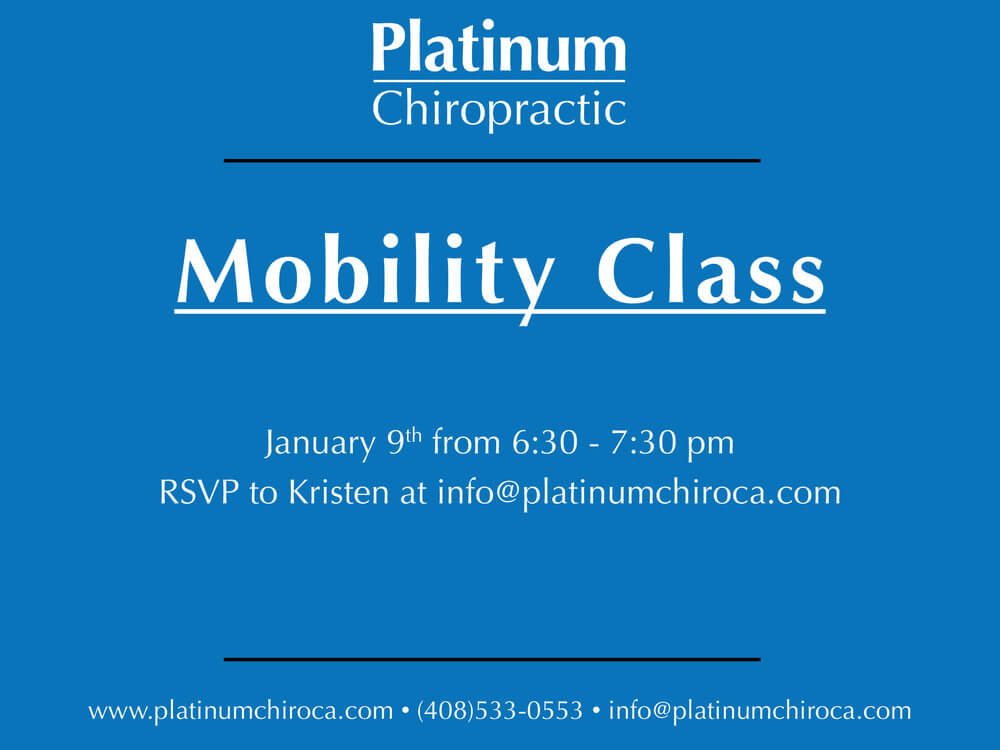 Mobility Class this Tuesday January 9th at our Santa Clara practice location.
For January's 2nd Tuesday Workshop we will be having Mobility Class lead by Dr. Karo at the new practice location in Santa Clara, CA. Learn how to move correctly, rehabilitate your body, keep your joints healthy, and improve mobility. Bring a friend and come mobilize! But don't forget to RSVP to save your spot. Space is limited.
Thank you for registering. Kristen will reply to you shortly.