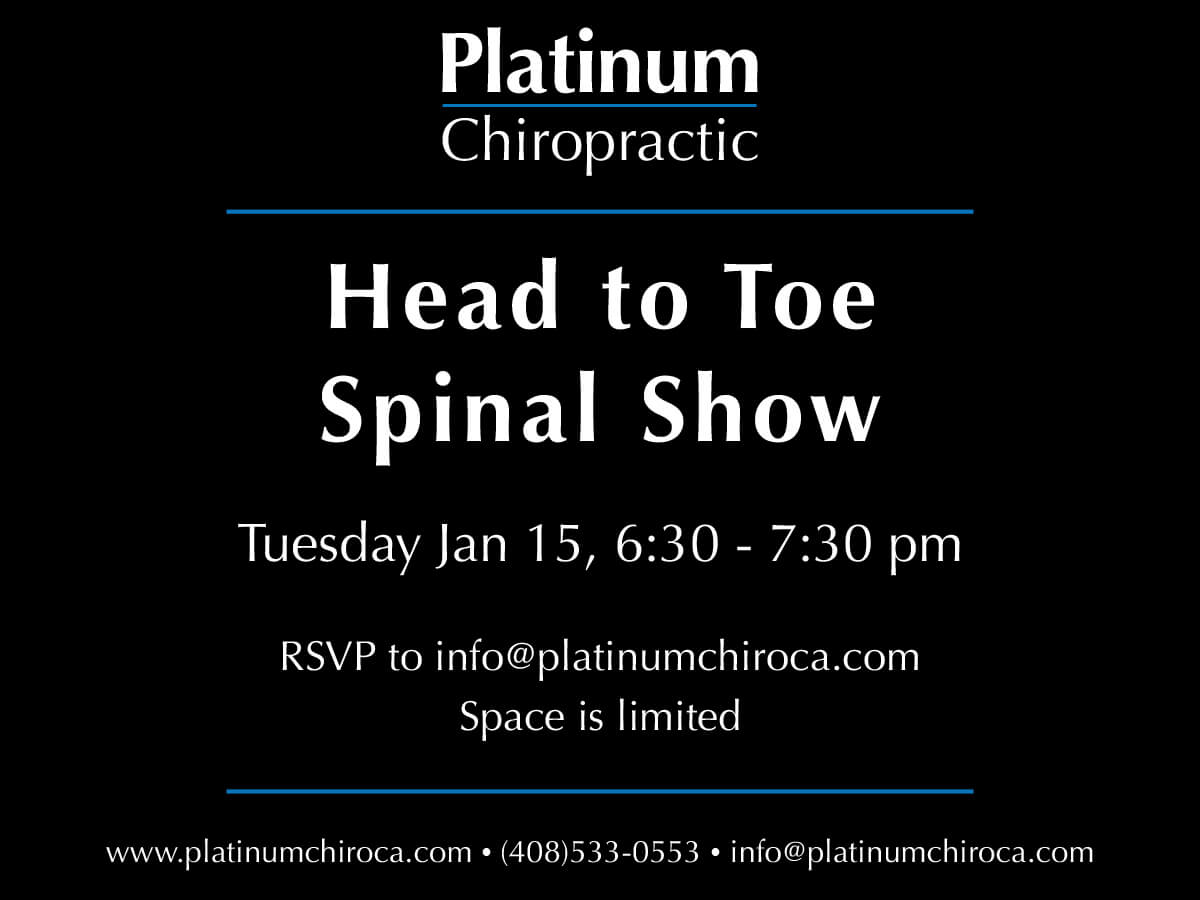 RSVP for the Head to Toe Spinal Show below. This will be an interactive mobility class featuring exercises and movements to help you heal faster, need less care, and see better results in both the short and long term.
Start 2019 off on the right foot by joining us for the Head to Toe Spinal Show, an interactive mobility based workshop. The doctor will be going over corrective exercises that rehabilitate your body, keep your joints healthy, and improve your mobility.
Areas of focus will include tactics you can do on your own to relieve
Neck Pain

Shoulder Pain

Hip Pain

Low Back Pain
Reserve your spot today… space is limited. Friends and Family are always welcome.