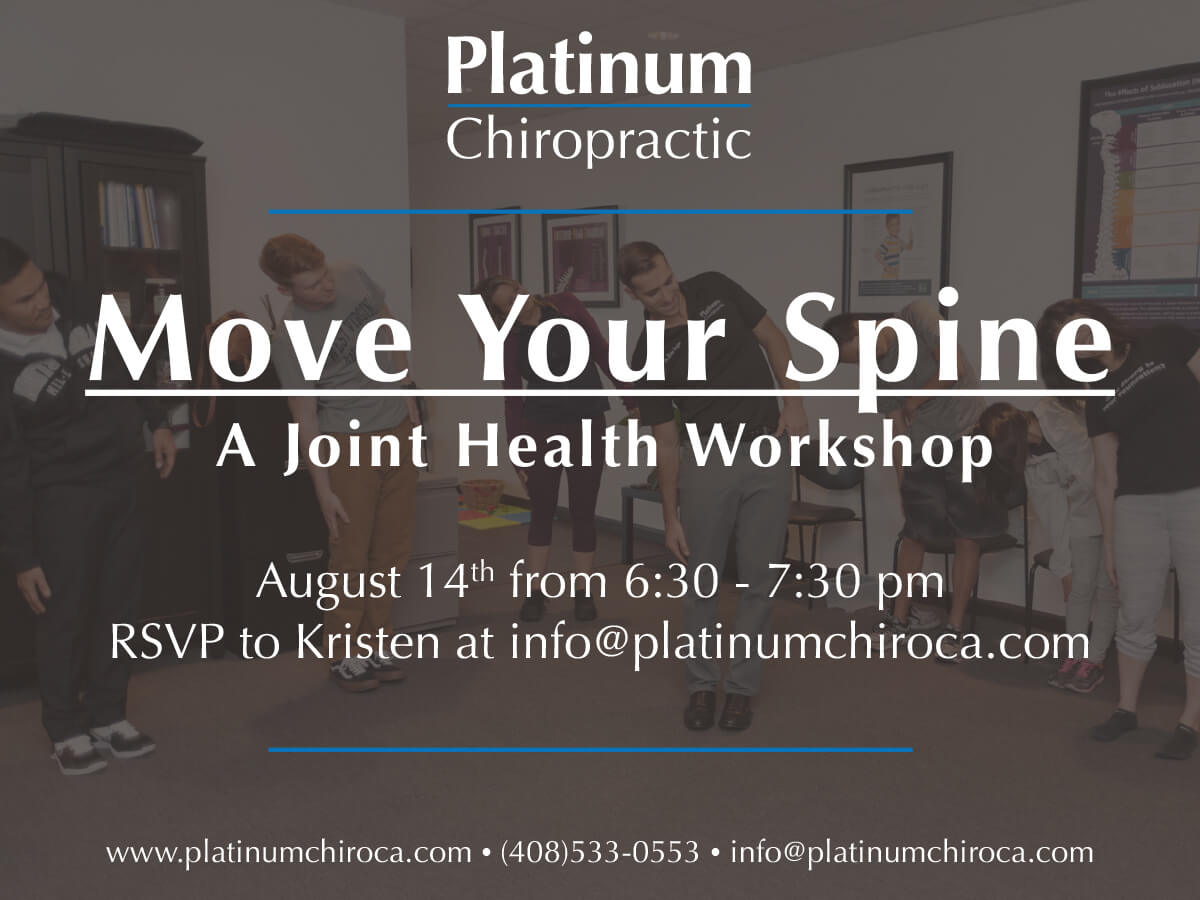 INTERESTED IN LEARNING MORE ABOUT KEEP YOUR JOINTS (AND ESPECIALLY YOUR SPINE) HEALTHY? COME TO OUR WORKSHOP ON AUGUST 14… MOVE YOUR SPINE. DR. KARO WILL BE LEADING A MOBILITY CLASS FULL STRATEGIES TO MAXIMIZE YOUR NEURO-STRUCUTRAL CHIROPRACTIC CARE  FOR BOTH THE SHORT AND LONG TERM.
For August's Workshop we will be having Mobility Class lead by Dr. Karo at the practice. This class' focus… Move your Spine. Come learn how to manage the daily wear and tear on our joints as well as strategies for long term joint health… because who doesn't want to prevent spinal degeneration!
RSVP today because space is limited!
Date: Tuesday August 14th
Time: 6:30pm
Location: Platinum Chiropractic,