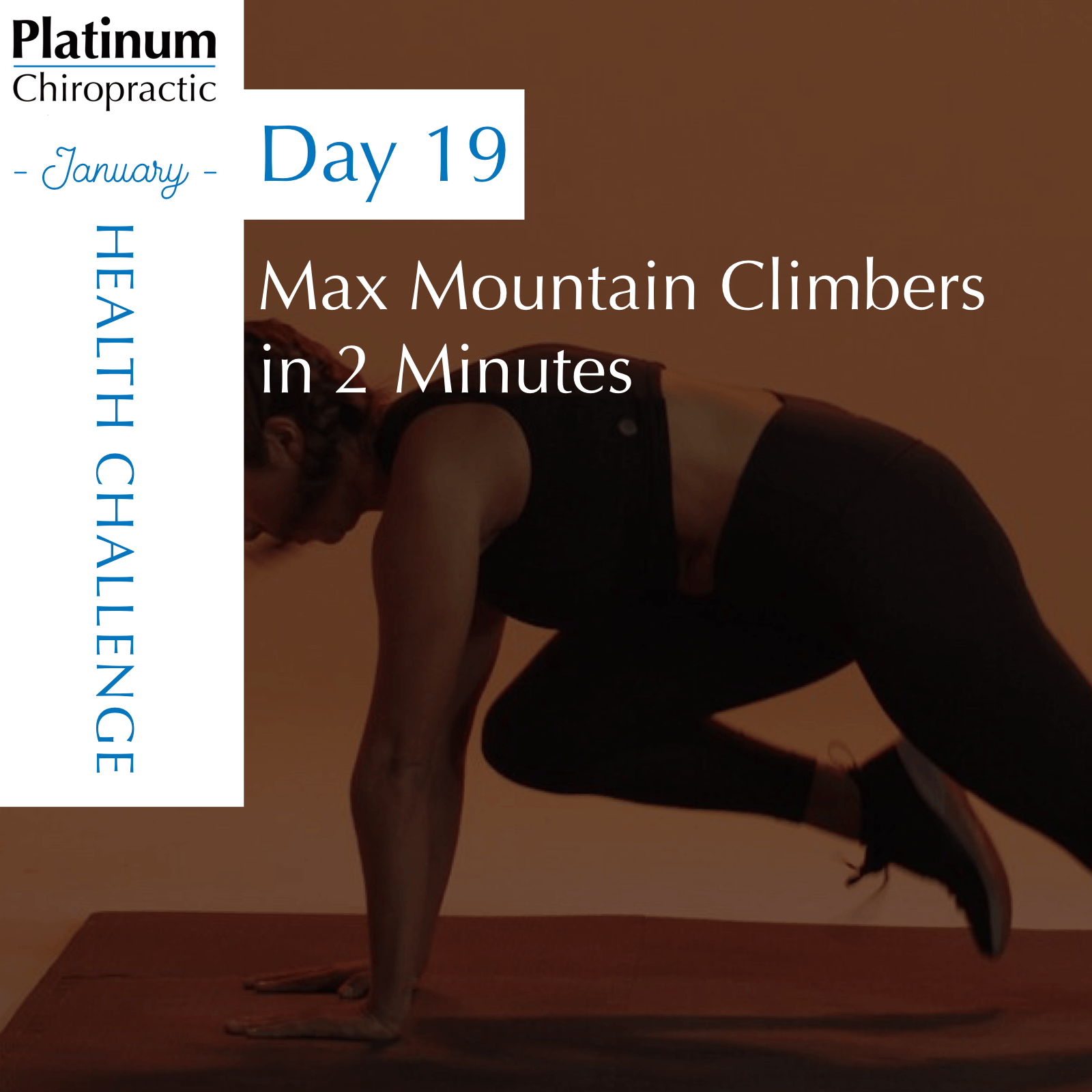 This challenge is for YOUR max. Go as slow or as fast you can handle. Just give it your best and keep moving.
Day 19: Max Mountain Climbers in 2 minutes. After you finish this you'll probably ask "why did that burn so badly?" Mountain climbers are a great exercise to help strengthen your core, stabilize your shoulders, and loosen your hips. So that's why it burns! Here is a great video on how to properly do mountain climbers.
If you would like to schedule a complimentary consultation with Dr. Karo. Please call 408-533-0553.