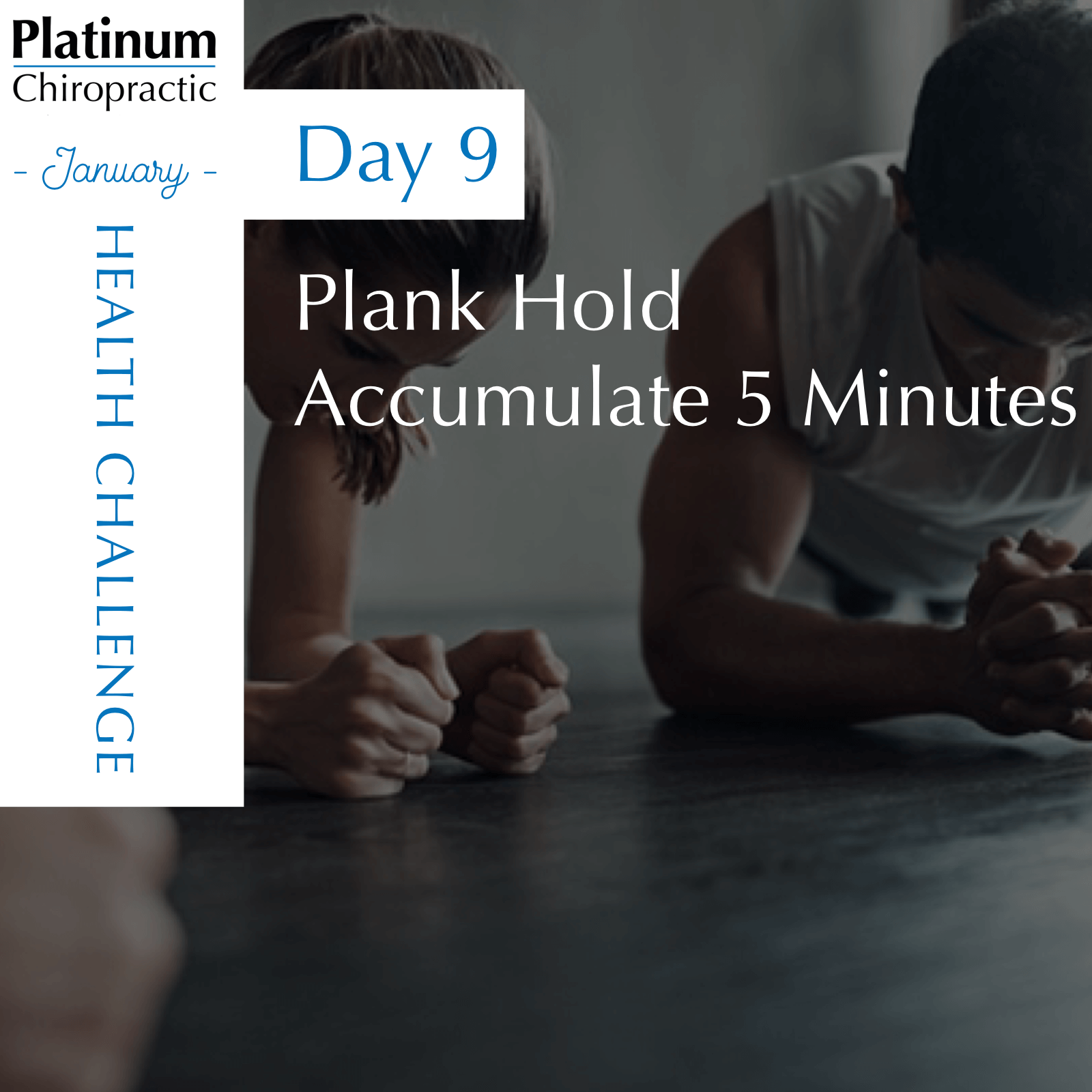 Scaling Option: If holding a plank is too advanced, drop your knees down into a tabletop position.
For Day 9 we are focusing on the core, Plank Holds for 5 minutes. The time is accumulated, so you can take breaks as needed. Try 30 seconds on and 30 off and you'll be done in no time!
If you would like to schedule a complimentary consultation with Dr. Karo. Please call 408-533-0553.