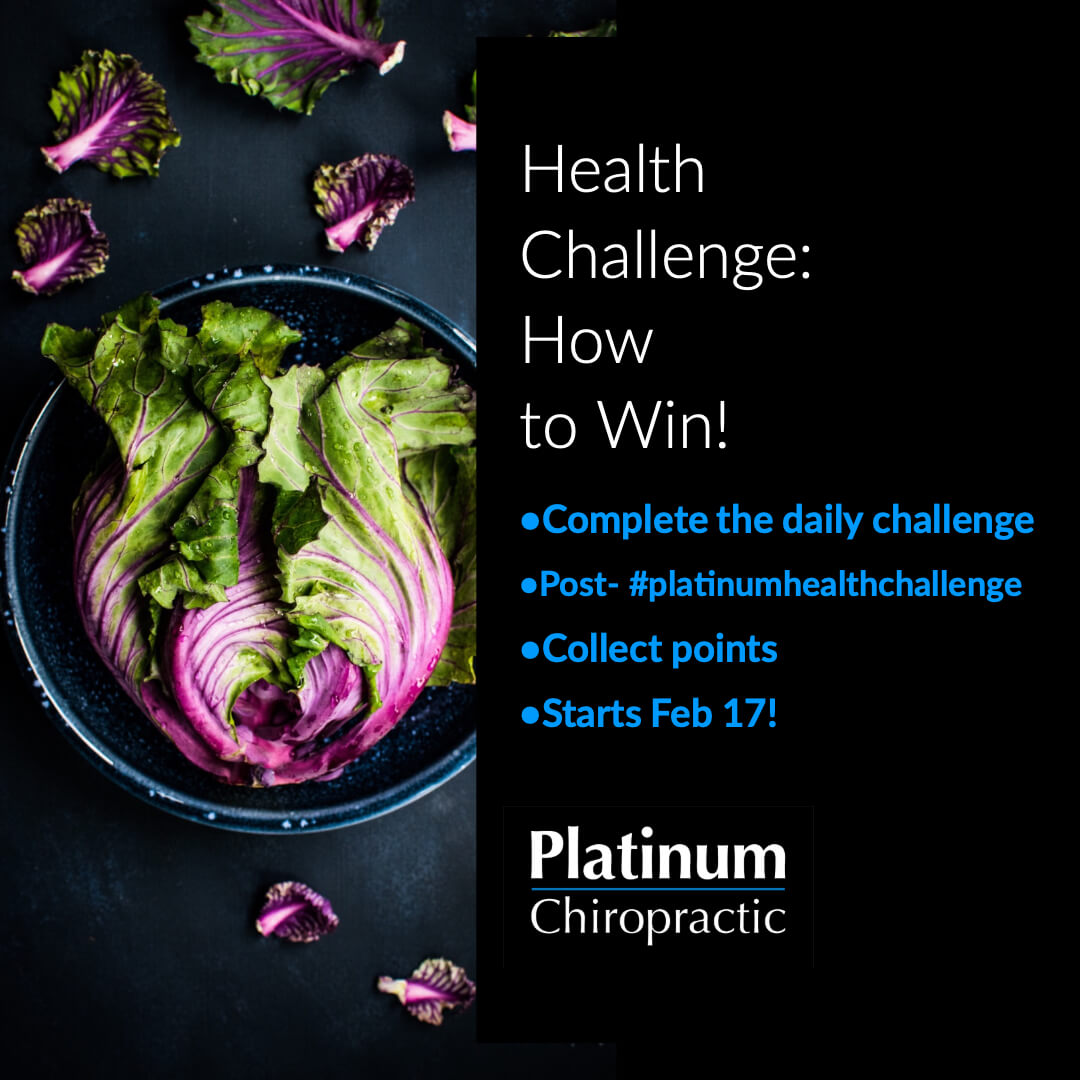 Our annual Platinum Health Challenge starts tomorrow, Sunday Feb 17th. Don't miss our on your chance to win raffle prizes and practice some healthy habits while you are at it!
Platinum Health Challenge starts SUNDAY and this year we have added more chances to win and even cooler prizes including items from
WholeFoods,

ButcherBox,

BeautyCounter,

Squatty Potty,

and more!
How to Win:
Complete the Challenge of the Day, posted at 6 pm the night before on our Blog, Facebook Group & Page, Instagram, Twitter, and LinkedIn) Sun Feb 17 – Fri March 8

Post evidence of you and/or your family and friends completing the Challenge of the Day on social media. This could be a photo or text, sharing the original Challenge of the Day post, or commenting here on our Blog. Be sure to include the #platinumhealthchallenge so we can find you!

Collect points to qualify for raffles.

Weekly Raffle: Complete 5/7 raffles for the week (Sun – Sat)

Grand Prize Raffle: 13/21 raffles through the month
Previews for the week of challenges will be in our newsletter the Platinum Advisor. If you haven't already, be sure to subscribe via the form on our sidebar.
**To win you must be able to come by the practice to pickup your prize. We will not be mailing items.**