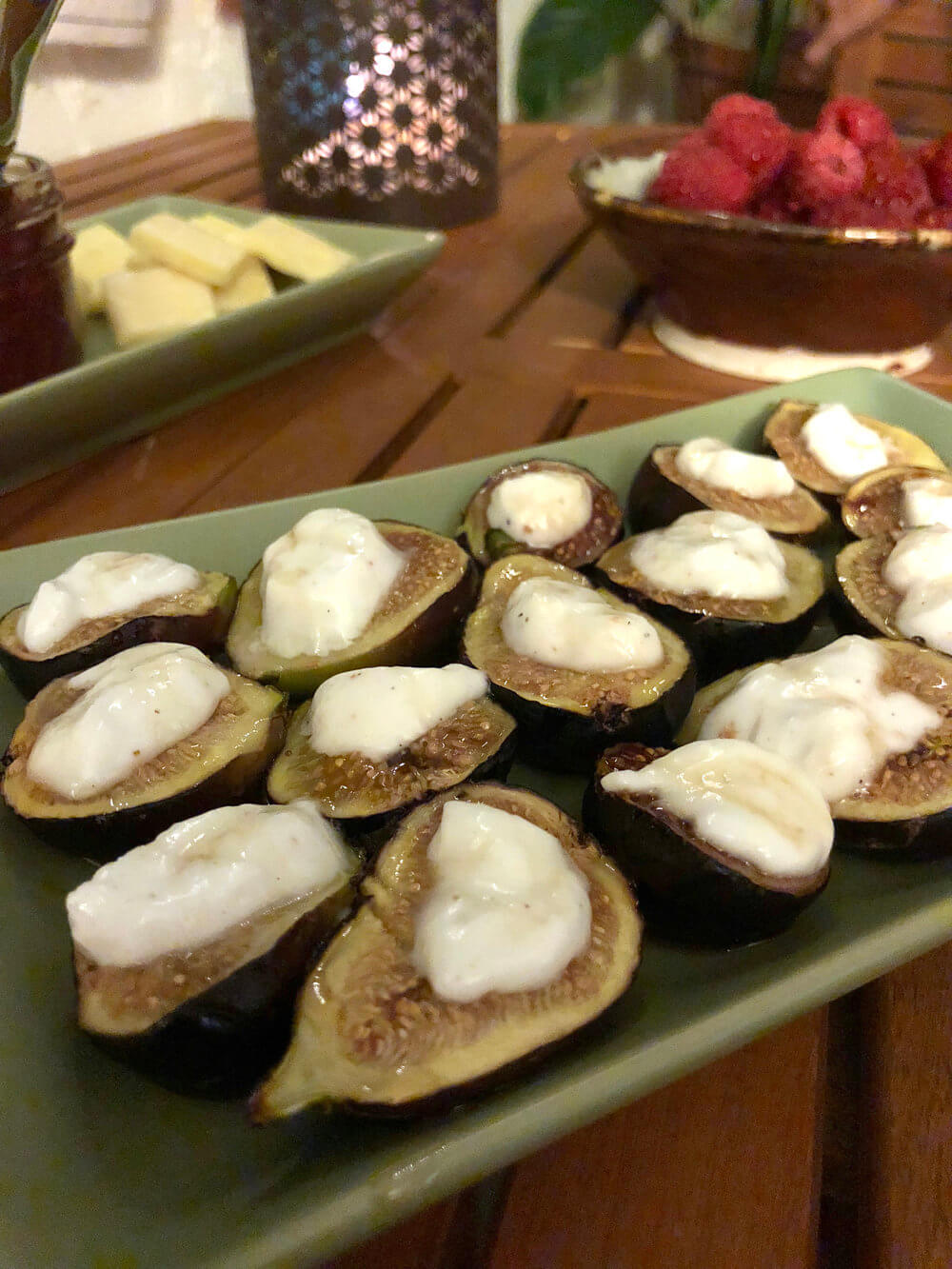 Want to try a sample of this probiotic supplement? Come in this week to try it out in plain and vanilla.
Here is another one of our favorite ways to enjoy Living Cultures Superfoods probiotic supplement….. on roasted figs!
Cut your figs in half and roast them in the oven until they are warm, juicy, and fragrant.
Top with a dollop of the Vanilla Bourbon Coconut Yogurt
Drizzle with honey (we used honey from Bee Meadows) and sprinkle with sea salt.
Enjoy!
We will have samples of both the plain and vanilla yogurt options all week. Ask Kristen for a try!