As promised, here are a few recipes to help you with this weekend's challenge. Preparing your meals ahead of time is a great way to make sure you eat healthy all week long, even with a busy schedule.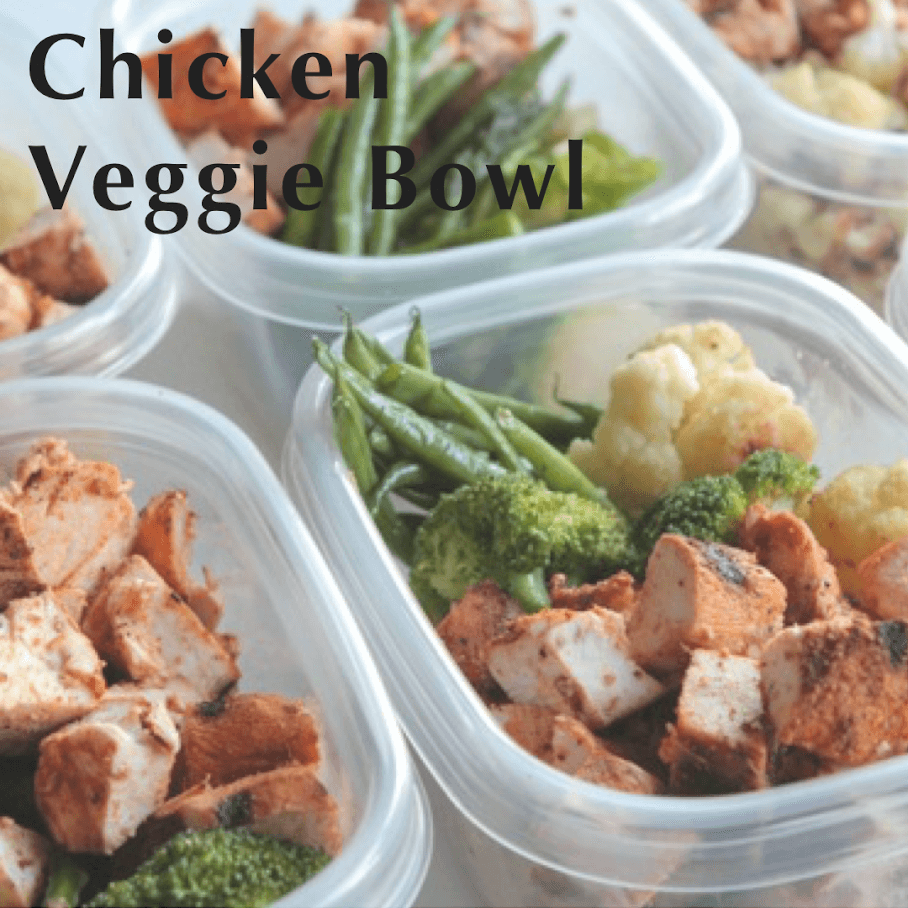 Tips: 1) You can substitute chicken for any kind of fish and substitute the listed veggies for your favorites.  2) If you prefer, you can cook the chicken plain and add salsa/pico de gallo to your bowls later.
Chicken Veggie Bowl
Ingredients (Makes 10 Meals):
20 ounces baked sweet potato
20 ounces cauliflower rice
40 ounces of romaine lettuce
5 cups/40 ounces roasted asparagus, chopped
5 cups/40 ounces roasted broccoli florets
5 cups/40 ounces roasted brusselsprouts
40 ounces prepared Grilled Chicken
Directions:
Set oven to 375 degrees
Place cubed vegetables on a large baking sheet. Drizzle lightly with olive oil, season with kosher salt and pepper, and roast in the oven for 40-50 minutes.
In a small bowl, combine spices and seasoning of your choice. A good combination is garlic powder, paprika, salt, and pepper. Drizzle oil all over chicken and generously coat with seasoning mixture, shaking off excess. Grill chicken (5-6 min per side) or place chicken on a sheet pan with 1 or 2 lemon slices on each piece. Put baking sheet in the oven until chicken is cooked through, about 20 minutes.
Make your cauliflower rice, follow the direction on the package.
To prepare your bowls, separate ingredients into 8 separate travel containers.
Place 1/4 cup sweet potato, 1/4 cup cauliflower rice, and 1 cup of romaine lettuce into each container.
Top with a total of 1 1/2 cups of your cooked vegetables. Mix up the type of vegetables for each bowl so you have a variety each day.
Add 4 ounces or 1/2 cup of your cubed chicken.
Now you have 10 meals ready to eat!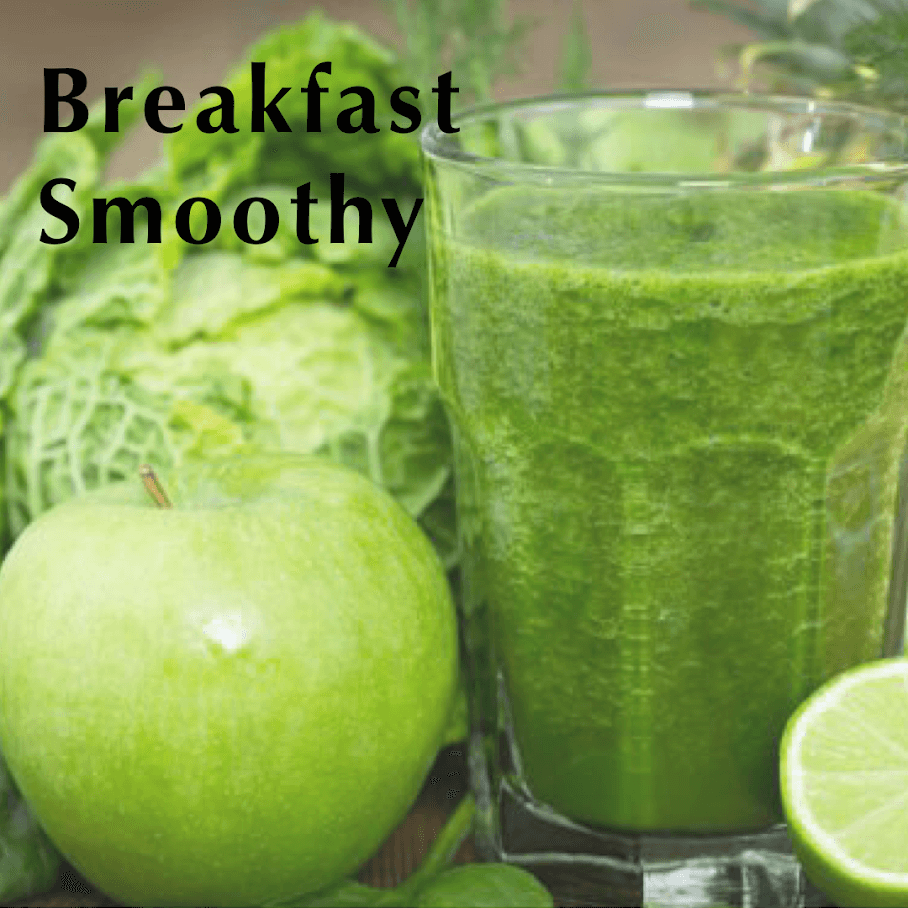 Notes: 1) You can substitute banana for any fruit of your choice. Apples and frozen strawberries are also a great choice. 2) Vital Proteins Collagen Peptides can be purchased at Whole Foods in the supplement section.
Breakfast Smoothy
Ingredients:
2 handfuls of kale
1 handful of spinach
¼ cup banana
¼ avocado
1 cup coconut water
¼ cup ice
1 tbs Chia Seeds
Option: 1 serving of Vital Proteins Collagen Peptides for some protein
Directions:
Blend! You can add less or more ice depending on your consistency preference.
To meal prep for the week, divide veggies and fruit in advance. You can store them in the freezer in ziplock bags or mason jars to avoid plastic.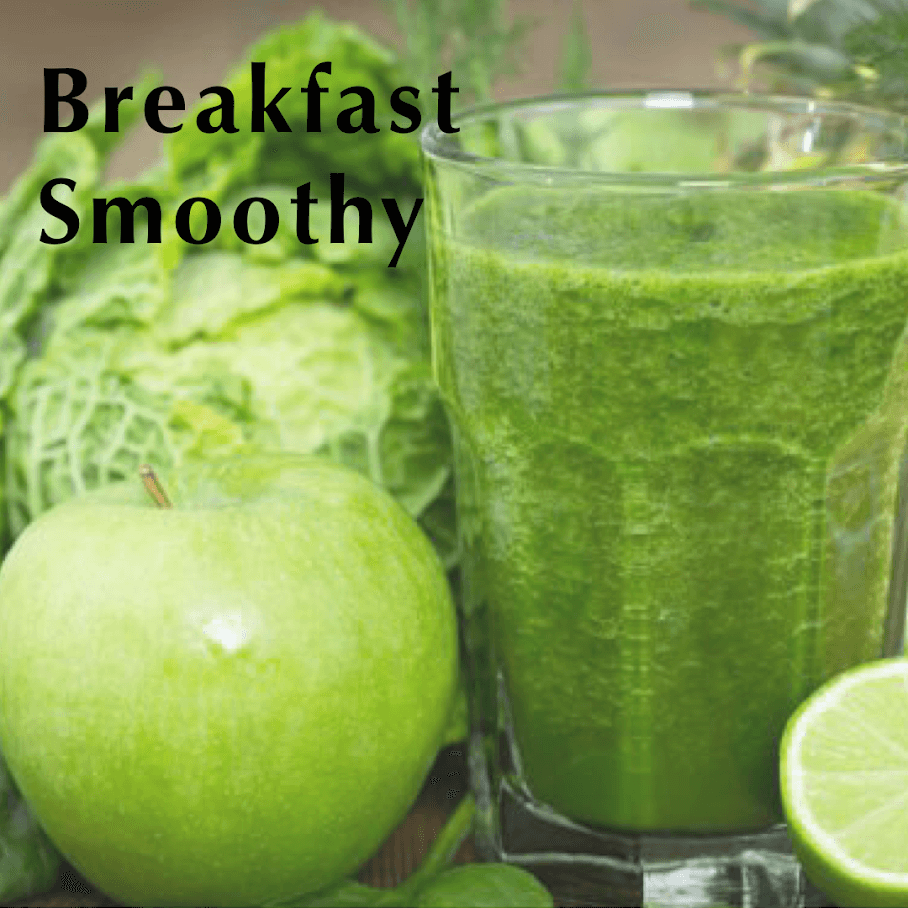 Tips: 1) To stop avocado slices from browning, squeeze with some lemon or lime juice. 2) Divided portions into storing containers once the burgers have cooled.
Avocado Burger
Ingredients (Makes 10 burgers):
For the Burger

4 lbs ground beef
1 medium red onion, minced
4 tablespoons Dijon mustard
4 teaspoon granulated garlic
salt and pepper, to taste

2 avocados, pitted and sliced
Lemon juice
Pico de Gallo
10 cups of Butter Lettuce
50 Ounces of Sweet Potato
8-10 Cups of Sauerkraut – recommend (https://www.farmhouseculture.com/kraut)
Directions:
For the Burger:

Follow this amazing recipe from Paleomg. Just multiply the recipe x4. The Perfect Burger

Roast sweet potatoes on a large baking sheet, drizzle lightly with olive oil, and season with kosher salt and pepper.
Top burger and other ingredients on butter lettuce
Each serving should have 1 burger, about ¼ avocado, scoop of pico de gallo, 1 cup of butter lettuce, 5 ounces of sweet potatoes, ¼ cup of sauerkraut